USPSA Practical Pistol November 2013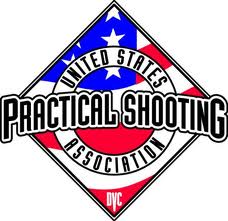 Are you ready?     Stand by!
This Sunday, Nov. 17.  Old Fort Gun Club River Range.  Enjoy 5 stages, 144 rounds, of Practical Pistol excitement.  Sign in at 0930, Shooter's Meeting at 1000, then Lock and Load.
Stages are attached.  OK, you may have seen a couple of these basic stage designs at the last two Multi gun matches.  The response was so overwhelming that we just had to continue them — Just One More Time!
Well, the truth is that they took so long to construct that we wanted to get our money's worth out of all that effort.  IF we have enough shooters who will stay around for a while and help after Sunday's shoot, we will tear down the airplane, Left or Right, and the Limo, and put them away for a long time.  So, if you possibly can, plan on a little extra time after shooting only 5 stages (still a good round count) to help get rid of those structures.  They are all screwed together, so I am bringing an extra screw gun, and maybe a chain saw.  The Crawford County Tax Assessor has threatened to add those to our permanent buildings tax assessment if they aren't gone soon!
It is mid-November, and the forecast is for temps on Sunday to reach the mid to high 70's.  Life at the Range doesn't get much better.
Hope to see you on Sunday.
Bruce