USPSA Practical Pistol November 2013 Match Scores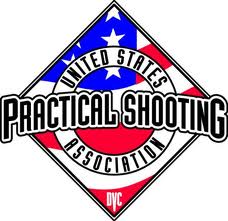 Except for a little wind, the weather last Sunday at OFGC was wonderful for a match in mid-November.  Short sleeves were the uniform of the day.
Kelly eased out Yuth to take top honors for the entire match.  Looks like both had a little misplaced Classifier Management attempts.  They were neck-and-neck on all stages, except the Airplane.  Bad news, guys, Stage 5 was NOT the Classifier.  That was Stage 4!
Maybe we need a new 'Official' Start Command — "Are You Ready – This stage IS/IS NOT a Classifier — Stand By—"
In any event, it seemed to be a great match.
Much thanks goes to everyone who helped with teardown.  Three stage props had been up for several matches, and with all the help we were able to get them down and removed in record time.  The local hard core crew was off the range by mid afternoon, which means a lot.  Thanks for the help.
December 15 will be our next monthly match, and we have a couple of new, somewhat evil, targets coming.  In January, we will be shooting our annual Revo Friendly match.  Dust off and oil up the wheel gun, everything will be 6 round friendly in January.
Once again, thanks for all the help from everyone.  And Best Wishes for the upcoming Holiday Season.
BVD's
Bruce