USPSA Practical Pistol January 2014 Match Results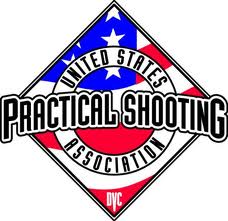 Once again, Yuth smoked all of us and took first place in the match last Sunday.  He even did pretty good on the Classifier, which is a little unusual for Yuth.  Maybe he didn't realize that Stage 1 was a Classifier.
Great turn out for Revo Shooters.  The top winners in Revo Division were, of course, the sissy's that shoot wheel guns all the time  —  Jess, Chris, Roger, Roger, then the rest of us that play with the wheel guns once a year fought for the next bottom places.  What the hell, it was fun.  I scored lots of good points with my old S&W.  Using speed loaders, I had to pick up several rounds off the ground, that fell out when I tried to pull the speed loader out of the cylinder too fast, then reload one round at a time from the ground.  I sorta forgot that Time was also a factor in scoring.
Thanks to everyone for the tear down help.  The local crew was off the range before 3:00 PM, thanks to all your help.
Good matches coming up soon, so stay tuned.