USPSA / IPSC Practical Pistol Match October 2013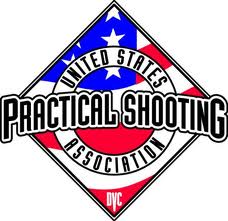 Match results from OFGC yesterday are attached.
Thanks to Deb Pankratz for scoring the match.  She and Dale spent all last week at Production Nationals in Tulsa, set up and CRO, still made the results happen quickly.  Thanks, Deb.
Yuth seems determined to avoid GM Class.  I've not seen may Master Class shooters score Number 23 on the Classifier, but score High Over All in a match.  Yuth has a real talent for Classifier Management!  But, what the hell, we like him anyway  🙂  'He can be my wing man anytime.'
OK, for those who keep score, I used a little Classifier Management on Stage One.  I thought I had plenty of rounds for only six poppers.  Missed a couple, and ran out of bullets.  Wasn't worth the reload for one small piece of steel.  But, I had fun at the match, and hope all of you feel the same way.  Safety First, then have fun, then score.
Enjoy it all you can.  A great sport.  I'm only 361 days from Super Senior!