Tuesday Night Shoot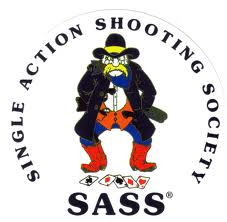 Tuesday night at 6:00pm is our practice shoot and chance to welcome new shooters to the sport. We always have extra rifles, pistols and usually a holster that will fit for new shootes. ALL are welcome to participate and see why this is such a fast growing sport.
We had ten shooters last night and we shot under the gallows to have shade. The breeze helped, so the hot weather was really not much of a factor.
Low Gap Kid brought one of his grandsons out for his very shoot and all noted that granddad better watch out — he will be beating him soon once his misses are reduced. He shot under the alias "Camaro."
Listed below are the final scores for five stages. Some shot a sixth stage, but these are not shown. You will note that some of our better shooters had a rough time and final scores do not reflect their normal abilities.
Naildriver – 86.28
C.S. Brady – 95.89
Spitoon Paul – 106.24
Just Charlie – 107.06
Low Gap Kid – 122.12
Holy Smoke Harmon – 143.10
Ambler – 145.51
Trooper Dick – 212.72
Camaro – 279.30
Rowdy Rebel – Equipment problems and had to leave early