September Practical Pistol Match Scores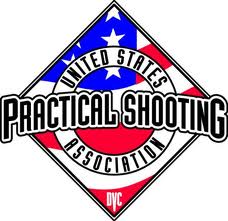 September 2012
To all the shooters who stayed home worried about rain — Sorry, you missed a great match.
Did the swingin' Star again, and shooters are getting better at tracking the swing.  I only had to reload once to get most of the five plates.  That's the good news.
The bad news, the Dude of Darkness ( not to mention names, but his initials are Ken Butler) is working on yet another evil prop.
Not a drop of rain all day, until after tear down was totally complete, then just a light sprinkle.  Weather was great, although a little humid.  Much better than 105 in the shade.
Thanks to all, especially the tear down help.
Bruce