Sept. USPSA Practical Pistol a Go!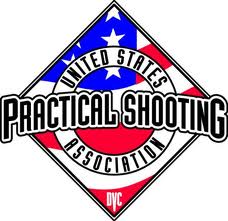 Sunday at OFGC for Practical Pistol is definitely a GOOD TO GO !!
Stages are set, six of them, with some great interesting stuff.  Swinging Star, move back on one stage, lots of steel.
Rain forecast for today (Saturday during set up) was 30% dry.  Early afternoon, just a little mist, just enough to keep the dust down.
Tomorrow (Sunday, match day) forecast is 40% dry.  No heavy rain forecast.  We are definitely going to shoot on Sunday.
Road to the Range is in good shape.  Little bit of wet dirt, but no dust, and no slide slip.  Packed down pretty good.
High temp's in and around 79, going to be a great day at the range.  Come shoot with us.
Sign in at 0930, shooters meeting at 1000.
Bruce