Raising The Roof OFGC Style!
*PROGRESS REPORT *
Today's work day on the roof is proceeding and a new photo was just sent in.  What a great job the volunteers working at the range today are doing!!! You can see the roofing crew below thanks to Debby who was out there working hard as well, but somebody had to take the picture so she's behind the lense.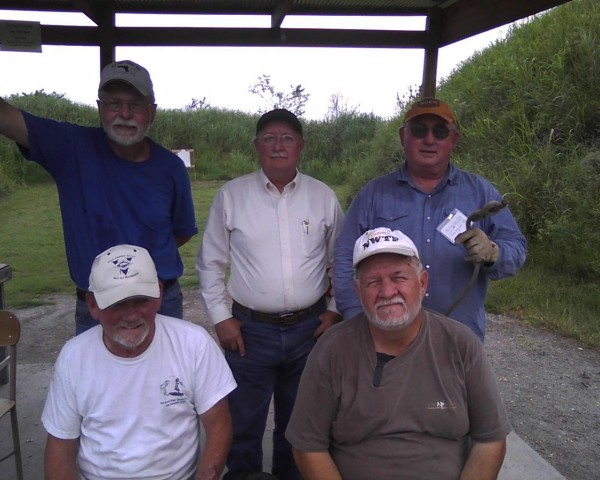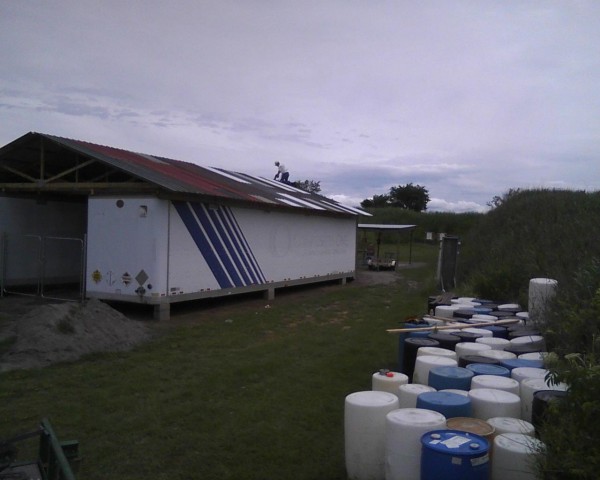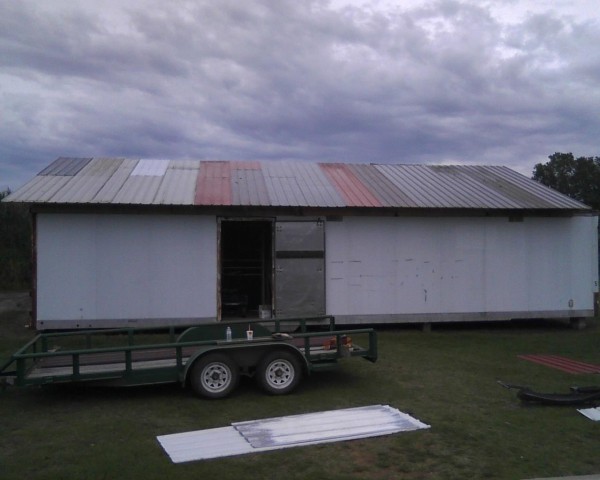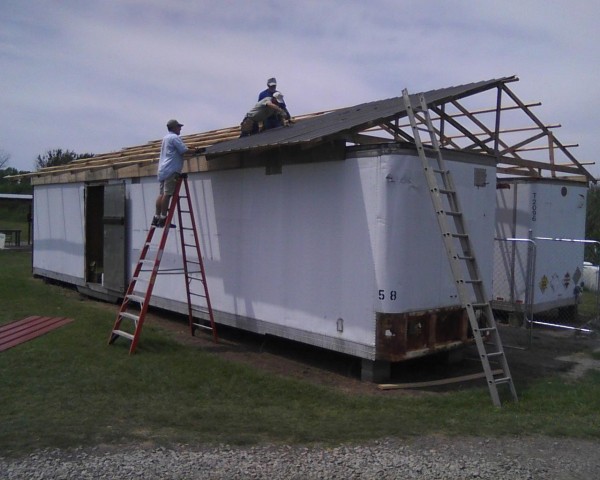 The roof project over the connex trailers is making great strides in progress!!!  We want to give many thanks to those who have volunteered their time and skills for the project so far, but there is still much work to be done.
Want to work off some Range Maintenance fees for next year?  Bill Striplin has a deal for you.
Next Tuesday, May 8, Bill and his small crew will start working on putting the tin roof on the cover between the two trailers at Bay 1 on the pistol bays.  They need some help.
Bill will start work at 0600 on Tuesday morning.  Get the work done before the tin roof gets hot.
Please, come out and help is you can.