3 Gun Charity Match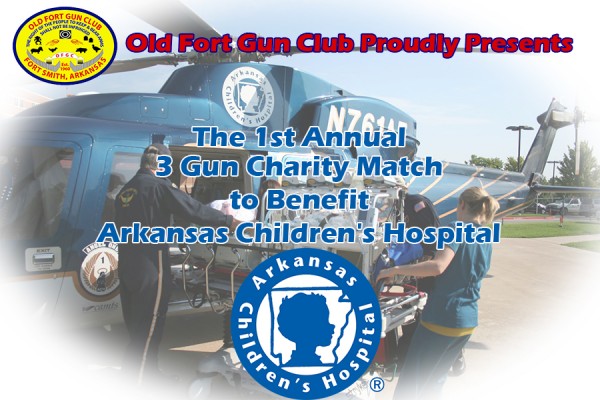 November 30th, 2014
Sign In at 8am with shooter's meeting at 8:30am
2014 3Gun ACH Charity Match Registration Fillable Form
To register in practiscore click here
The board of directors of the Old Fort Gun Club, it's members and volunteers recognize that the care of a child is an important mission and we want to take the opportunity to help with that mission.  Care of any kind, especially medical care, requires a lot of funding and it is our hope that we can help by using the funds from this match to benefit the Arkansas Children's Hospital.
Arkansas Children's Hospital's vision is a simple one:
To improve children's health by providing integrated PREP:
Patient Care
Research
Education
Prevention
Watch this page for registration information and ways that you can get involved and help.
A competition ready Springfield XD will be one of the raffle items at the match
We would like to thank Service Master of Northwest Arkansas for sending down 2 of the Ranger UTV's to be used during the match.
Sponsors