Sporting Clays
Sporting clays is a clay pigeon game approximating field shooting conditions. There are now 6 to 8 stations, each presenting different shooting problems; birds crossing; birds flushing and going straight up; into the trees; and a rabbit jumping up and running. Each shooter has 50 or 100 targets; 6 to 10 at each of the 6 to 8 stations. The shooter is allowed 1 shot per target. Generally, there are no alibis.
We shoot the 2nd Saturday of each month at the Alma range with a shooters meeting at 10:00 a.m. February and March. 9:00 am April through October. Due to growing attendance we shoot in squads of 8 to 10 shooters.
Most shotgun gauge is acceptable(not 10 gauge) but loads must not be heavier than 3 1/4 dram equivalents and shot no larger than #7 1/2.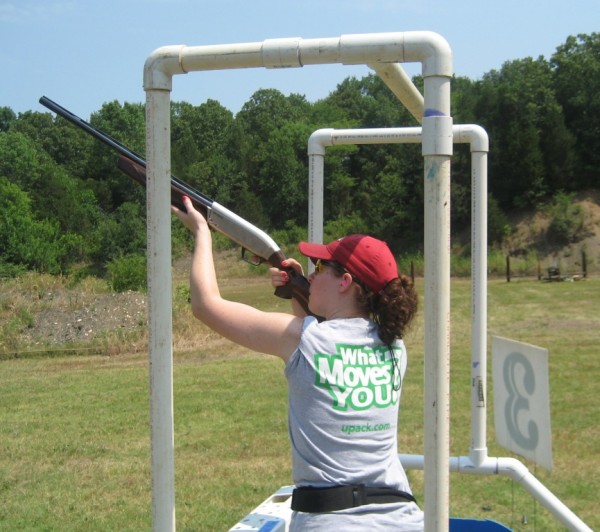 Youth shooters are most welcome. They shoot the same stations as the adults but shoot at only 25 singles. Youth shoot free with an adult.
Match Fee Information
Match fees for All Shooters is $12.00 for 50 birds
Match fees for All Shooters is $20.00 for 100 birds
Older Youth fees is $5.00 (50 shoots)
Youth under 16 no charge (25 shoots)
First time New members shoot free!!
For more information select Sporting Clays on our contact form here