Old Fort Shoot Out 2014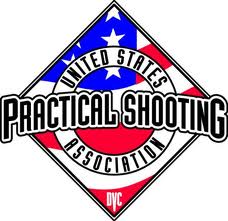 Old Fort Shoot Out 2014
March 15th and 16th, 2014
Old Fort Shoot Out XVIV is coming up Fast
Saturday, March 15, and Sunday, March 16 (Yes, I know this is a little short notice, but nothing else is more important!)
Same match will be shot both days, with a different gun or Division each day. Shoot both days, or just one day. We'll even figure out the new 8 round Revo rules, if anyone is interested.
Fun and challenging stages, with some new props to challenge even the most accomplished shooters, but still fun for the novice. Road Kill Lunch both days is included. Road Squashed Possum, Armadillo Flattened on the Half Shell, and other fine cuisine for your dining pleasure.
Sign Up Today – Slots are limited to the first 753 Checks that clear the bank.
MATCH SCORES
Weather may have cut the match short a day, but fun was still had by the Saturday shooters.  As I understand it, the monsoon that moved in Saturday evening played a caused some pretty good flooding on the road to the range, that apparently even caused a rather large boat called the Ark to pull over to the side and wait for conditions to get better.