OFGC USPSA Double Classifier 2013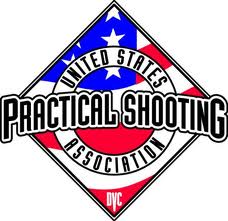 Here it is!  The annual Double Classifier Match at OFGC, coming up this Sunday, July 21, 2013
Five Classifier stages to get your credentials established, enhanced, or downgraded for Classifier Management Specialists like Yuth!  Better yet, shoot the match TWICE in the same day, with a different Division in the morning and afternoon, and raise your scores in two Divisions on the same day. We'll also have a long field course, named "Kurt's Dream Stage" with lots of steel and the Swinging Star.
Now, pay attention, because this match will work a little different from most at OFGC.
FIRST SIGN IN:  Sign in will start at 0900, to get an early start.  Shooters meeting at 0930, with the gun fight to start promptly thereafter.
SECOND SIGN IN:  If you make the first match, we'll sign in for both morning and afternoon at 0900.  If you only want to shoot in the afternoon, be there at 12 noon to sign in.  Second turn at the match will start around 1230.
You must shoot a different Division each side of the match, but not necessarily a different gun!  Ken has suggested he might use his Glock 34 in the morning in Limited 10/Minor, and then use the same gun in the afternoon in Production, his normal Division.  I might use the STI in the morning in L10, then Limited in the afternoon.  On the other hand, use a little imagination and get some Classifier scores in Divisions you don't shoot very often.  Deb and Dale claim they will shoot Revolver in the morning, just for fun, and then shoot Open or Limited in the afternoon.  Whatever you want, the idea is to have fun.

MATCH FEES:  We're charging a little extra for this match only.  USPSA charges us for what is called Mission Count, which is based on the number of shooters who complete the Classifier.  On our annual Special Classifier match, since we are shooting 5 Classifiers, the fees to USPSA are more than double the regular fee.  To help offset this additional cost, the fee for the first match will be $20 per shooter.  If you want to shoot the match both times, the second match will be $10 per shooter.  Total for two matches will be $30, or $20 for one match (morning or afternoon).
Stages are attached for your edification, enjoyment, study and to figure out how many rounds to bring.  (114 minimum per match)
Join us on Sunday, and make your score for the Classifiers.
Bruce