2014 Match Results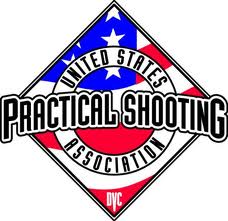 December 2014
December Scores on Practiscore.com
November 2014
October 2014
September 2014
 September 2014 HG Match Results
August 2014
We had a great match today at OFGC. 60 shooters got plenty of practice for the next big match coming up the end of this month. Was great to see everyone.
August 2014 Practical Pistol match
July 2014
June 2014
May 2014
The results for the Practical Pistol match for today is also posted at www.practiscore.com under match results. Apologize for such a late post but some of us are still learning all there is about practiscore.
We had a great match and hope those that shot got good practice for the upcoming Arkansas Section Championship next week.
April 2014
March 2014
Weather may have cut the match short a day, but fun was still had by the Saturday shooters.  As I understand it, the monsoon that moved in Saturday evening played a caused some pretty good flooding on the road to the range, that apparently even caused a rather large boat called the Ark to pull over to the side and wait for conditions to get better.
Old Fort Shootout 2014 Match Results
February 2014
Sunday turned out to be perfect day on the Range.  At least the weather was perfect.  Some shooters had some "not so perfect" comments about the two new toys, the 'Winger' and the 'Irish Plate Rack.'
Lots of folks were getting over the cabin fever from the bad weather, and we scored 57 shooters.  Results are attached.  Yuth once again took top honors, and even forgot that Stage 1 was a Classifier.  Kurt took first place in Limited 10.  The Revo Guys reveled in the new rules which allow 8 round wheel guns, and Chris eased out the two Rogers in that Division.
Two big matches coming up that need to be put on your calendar.  The Old Fort Shoot Out is March 15 and 16.  Arkansas Section Handgun Championship is at CASA on May 31 and June 1.  Entry forms, with more information, are attached.  Get you entries in for both.
BVD,
Bruce
January 2014
Once again, Yuth smoked all of us and took first place in the match last Sunday.  He even did pretty good on the Classifier, which is a little unusual for Yuth.  Maybe he didn't realize that Stage 1 was a Classifier.
Great turn out for Revo Shooters.  The top winners in Revo Division were, of course, the sissy's that shoot wheel guns all the time  —  Jess, Chris, Roger, Roger, then the rest of us that play with the wheel guns once a year fought for the next bottom places.  What the hell, it was fun.  I scored lots of good points with my old S&W.  Using speed loaders, I had to pick up several rounds off the ground, that fell out when I tried to pull the speed loader out of the cylinder too fast, then reload one round at a time from the ground.  I sorta forgot that Time was also a factor in scoring.
Thanks to everyone for the tear down help.  The local crew was off the range before 3:00 PM, thanks to all your help.
Good matches coming up soon, so stay tuned.