2012 Match Results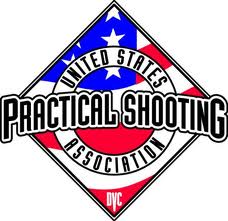 November 2012
Special thanks to Deb, Dale, Ben and Barbara Oswald, as well as all the other help, in holding this match without Bruce.  We can always count on a bunch of folks to take up the slack, and we appreciate their help.
Remember that OFGC will have a Multi-Gun match December 30.  Clay is putting together a Zombie match, which should be a little strange, but also a lot of fun.  Details coming soon.
Thanks again to all who came out to shoot, and help with tear down.  Happy Thanksgiving to all!!
October 2012
Great match, great weather.  Sorry about Stage 5 — I think we used two full rolls of black patch tape.  But it made everyone think, and aim!
Thanks to all who came out, not to mention the great help with set up on Saturday and tear down by everyone on Sunday.  Sure helps the local die-hards.
September 2012
To all the shooters who stayed home worried about rain — Sorry, you missed a great match.
Did the swingin' Star again, and shooters are getting better at tracking the swing.  I only had to reload once to get most of the five plates.  That's the good news.
The bad news, the Dude of Darkness ( not to mention names, but his initials are Ken Butler) is working on yet another evil prop.
Not a drop of rain all day, until after tear down was totally complete, then just a light sprinkle.  Weather was great, although a little humid.  Much better than 105 in the shade.
Thanks to all, especially the tear down help.
Bruce
September 16, 2012 Handgun Match 
August 2012
Thanks to everyone who came out, and especially thanks for the tear down assistance.
The AR Section Multi gun match is coming up soon at the end of September.  Slots and squads are filling up, so get your entry in soon.
August 2012 Practical Pistol match
July 2012 SPECIAL DOUBLE CLASSIFIER MATCH SCORES
What a great turnout for a great match!!!
July 15 2012 pistol match scores
JUNE 2012
The Father's Day match was fun.  We scored 45 shooters, despite the heat and the holiday.  Several fathers brought their children, and all had a good time.
Tear down crew got a little thin as the match finished.  More help with tear down is always appreciated.  Some changes in logistics will help, and we will work on those.
Results are attached, and are kinda interesting.  Yuth took top Match honors, maybe because he was "On His Game" or maybe because Kelly was not here, or maybe he was showing off for his lovely young daughter who came with him for the match.  Yuth, time to buy that young lady a gun and get here started.  Billy Smith was a very close second, also supervised by one of his sons, shooting what he claimed was "A New gun, I'm not experienced with the trigger."  Nice showing, nonetheless, shooting Limited/Minor.
Another interesting fact on the results.  Yuth and Billy were first or second on almost all stages, EXCEPT the Classifier.  Is there some kind of personal challenge on who DOESN'T make Master before the other?  Who knows.
In any event, it was a fun match.
Don't forget the OFGC Multi Gun match on July 29.  Details will be coming soon, as soon as Deb and her crew get stages finished.
Shoot safe, shoot often, and bring a friend to the next match.
BVD,
Bruce
June 17, 2012 Practical Pistol Match Scores
MAY 2012
Great day on the Range last Sunday.  Thanks to Troy McManus for making the trip up from Baton Rouge to teach the Level I RO Class.  Good group of new Range Officers.  We will start using that new pool at our next match.
Kelly once again took top honors at the match.  I was able to shoot on his squad, and finally found out the secret to his speed on the stages.  Jerry or Rob usually run Kelly, and the start command goes something like this (sorry Troy):  "Are You Ready — Stand By — Gringos is calling, shoot fast and we'll head there as soon as you finish …."
Match results are attached.  We appreciate the die hards who stayed around to finish tear down.  We forgot to tell Troy that the entire match was "Par Time," but his squad was large and the training aspects took some extra time.  We appreciate his hard work, as well as the watchful eye of Section Coordinator Tom Loyd.
Arkansas Section match is in two weeks.  OFGC is starting a new game of .22 cal "Pro Am" type shooting, dreamed up by Ken Butler.  Each stage is par time, with more steel than you can see with the naked eye.  Details will go out soon.
Shooting season is here, and life doesn't get much better than an exciting day on the Range with great trigger time and wonderful friends.