Friends of the NRA Banquet

The Honor of Your Presence is Requested by 
Saturday March 14th
5:30PM
Location: Fort Smith Convention Center
55 S. Seventh Street, Fort Smith, AR 72901
For Tickets Contact: Maryann (479)831-7057
You may pay over the phone at 479-831-7057 with credit card or mail your check (payable to Friends of NRA) to: FNRA; attn: Maryann Everhart PO Box 6573 Fort Smith AR 72906.
The NRA Foundation is a 501(c)3 charity of the National Rifle Association. Net proceeds benefit shooting sports programs in our communities. NRA membership is not required to participate. All firearm laws apply. Winners are responsible for any taxes / transfer fees. Firearms transferred through Fort Chaffee Outfitters, Fort Smith, AR.
Why buy your $100, $250, or
$500 raffle packs early???
You receive your meal for free
and a free chance on the early
bird gun!
NRA GUNS & PRIZES
Early Bird Gun: Walther PPK/s .22lr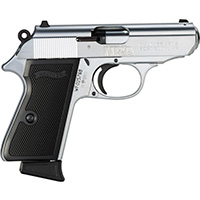 2015 GUN OF THE YEAR