CMP Sporter
SANCTIONED CIVILIAN MARKSMANSHIP PROGRAM
60-ROUND RIMFIRE SPORTER MATCHES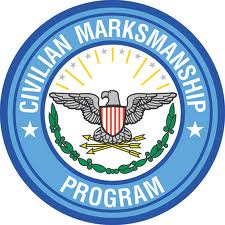 SECOND SATURDAY OF EACH MONTH
CMP Sporter Rifle Match Schedule for 2017 & 2018
"The CMP National Rimfire Sporter Rifle Match will offer shooters a recreation-oriented competition where they use smallbore sporter rifles (plinking and small game rifles) commonly owned by almost all gun enthusiasts. The Purpose of the CMP match is to teach and promote Safety of Firearms and Marksmanship.
This is a unique match where all you need is a rifle and around 80 rounds of 22 LR ammo. Participants will fire with a standard sporter-type Rimfire rifles that can weigh no more than 7 ½ pounds, with sights or scopes (set to a 6x level only), and a non-padded sling if wanted. Rifles may be manually operated (bolt or western style) or semi-automatic; all will either Magazine or Tube fed shell delivery (No Single shot models). Shooters with manually operated actions are given extra time in the rapid-fire legs to compensate for the difference. There will be the standard "O Class" for open-sighted rifles, "T-Class" for telescope sighted rifles, and a tactical class.
Firing is done at 50 and 25 yards on a CMP standard target with a 1.78″ ten-ring and an 18″ outer one-ring. The target is simple enough for a beginner to hit, yet challenging enough that only two competitor in the history of the match has ever fired a perfect 600 x600 score.
The Rimfire Sporter course of fire is challenging, where new shooters can successfully complete it, while experienced shooters will find it uniquely challenging. Shooters begin at 50 yards with a sighting or practice period and then shoot ten shots for record slow-fire in the prone position, followed by two five-shot rapid-fire series starting from a standing position and going into the prone position if able. This is followed by ten shots slow fire and two five-shot rapid-fire series in the sitting or kneeling position again from a standing position to start if able. The firing line is then moved up to a 25-yard line where shooters conclude with ten shots slow fire and two five-shot rapid-fire series in the standing position. All rapid fire series in all positions is 30 seconds for a manual rifle and 25 seconds for an auto-fire rifle."
If there are more than twelve shooters, we will be squaded and everyone will be used as scorers, range officials and coaches as needed, until all have shot the match.
The purpose is to have fun, learn proper marksmanship and proper safe handling of weapons.
MATCH RULES: CMP GAMES RIFLE AND PISTOL COMPETION RULES (5TH EDITION 2017)
Match is open to: All shooters, 14 years or older. (see notes below)
NOTE:    An eligibility affidavit/permission slip and liability waiver must be signed or on file during registration by shooters and/or a guardian adult
All Junior shooters age 14 – 18 must have signed Jr Release form
All Shooters age 12 and 13 must have an Age Waiver form and must be accompanied by an Adult
COURSE OF FIRE:
5 Minutes of sighting rounds
CMP Rimfire Sporter target 50 ft prone 10 rounds slow fire and 10 rounds rapid fire.
CMP Rimfire Sporter target 50 ft prone & sitting 10 rounds slow fire and 10 rounds rapid fire.
CMP Rimfire Sporter target 25 ft standing 10 rounds slow fire and 10 rounds rapid fire.
ELIGABLE RIFLES:
Any Standard 22LR caliber Rimfire rifle is allowed.
Tactical class (Tactical style Weapons),
Open class (Iron or Open Sites),
and Target class (optical sights and scopes taped at 6.5X or Red Dot Sights with no magnification more than 6.5x )
All Rifle classes: Rifle cannot weigh more than 7.5 pounds.
All Rifle classes: Trigger must be capable of lifting a three pound weight.
AMMUNITION:  Shooters may use any .22 cal long rifle ammunition they wish. No Stingers or Magnums.
Note: There are "NO" alibis or re-fires for malfunctions in the Rimfire Sporter matches.
OTHER EQUIPMENT NEEDED:
Mandatory

: Empty Chamber Indicator (we have some on hand), Hearing protection, and Eye Protection.
Optional: a non-padded Rifle Sling for use on prone and sitting positions, if you desire, and a Shooter ground mat or cloth.
FEES:
Adults: $ 15 includes Scorecard & targets. Plus if CMP reported score cost $ 5 each match.
Ages 14-18 years: $ 5 includes Scorecard, & target. Plus if CMP reported score cost $ 5 each match.