2013 John C. Garand Match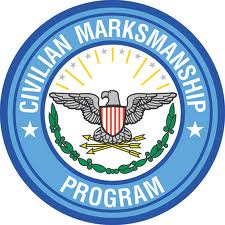 2013 John C. Garand Match
General Information: Sunday, September 29, a 500 point 50 shot John C. Garand match with all shooters present at 8 AM. That same day at 1PM 300 point 30 shot Fun Shoot for F Class rifles, Palma rifles, and hunting rifles.The Garand match will be fired from the 200 yard line only. The Fun shoot will be fired from the 300 yard line only.
Rules:
GARAND MATCH: The Garand match is a CMP match and CMP rules will apply and govern throughout the match. All Garands will be shot as issued. No modifications will be allowed to shoot for awards. However, if you have a Garand that is modified, you may shoot the match, however, you will not be eligible for the CMP awards. No alibi. There is a $3.00 Challenge Fee. See rules as attached.
FUN MATCH: The Fun Match is just that, a Fun Match. It designed to give everyone who wishes to participate the opportunity to shoot their rifles (scoped or iron sights) from a 300 yard prone position and maybe even win some prize money. Winners will be selected by catergory, ie. Hunting rifles with scopes, hunting rifles with iron sights, Palma rifles, F Class rifles, lever action rifles, and single shot rifles.
Entry Fees: Sunday $10. In the event the competitor does not fire, all entry fees will be refunded. Entry Fees will be paid in cash at the range.
Targets: GARAND MATCH: 200 yards – SR
FUN MATCH: 300 yards –SR
Safety: Open bolt /empty chamber indicators are required at all Old Fort Gun Club events and will be available for $2.00 each. Competitors and
spectators must wear eye and hearing protection when appropriate