NRA/CMP High Power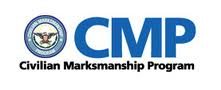 The Civilian Marksmanship Program (High Power Rifle) or CMP, promotes firearms safety training and rifle practice for all qualified U.S. citizens with special emphasis on youth.
The CMP operates through a network of affiliated shooting clubs and associations that covers every state in the US. The clubs and associations offer firearms safety training and marksmanship courses.
The Old Fort Gun Club holds CMP matches the fourth Saturday of every month (from February through November) at 8:00 A.M. Signups and match begin at 9:00 A.M.
Matches consists of four courses of fire, beginning with 10 rounds (slow fire) from a standing position at 200 yards, then kneeling or sitting (rapid fire) 10 rounds with a magazine change also from 200 yards. This is followed by 10 rounds from 300 yards, rapid fire, from a prone position. Finally, from a prone position (actual 300 yards from target) a simulated 600 yard slow fire in which 20 minutes is allowed to fire 20 rounds.
Military rifles are preferred because high-powered rifles of the sporting type tend to overheat with this many rounds fired in a short span of time (approximately 2 or 2.5 hours). No optics of magnifying power are allowed on the rifle. For full CMP rules on options allowed for service rifles, etc. see the national website at www.odcmp.com.
The club owns two bushmaster rifles in .223 for use by those who have none of their own.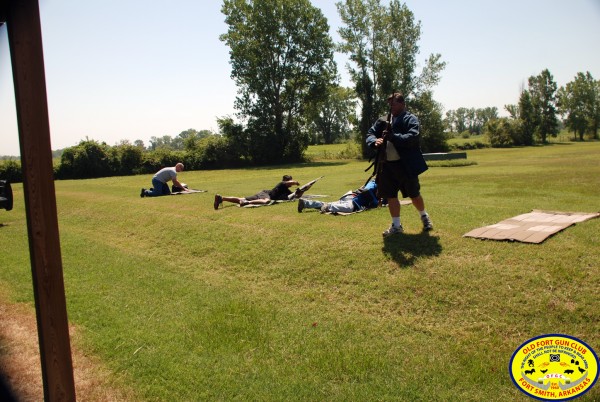 Please come out and try it, we believe you will have lot of fun.
All FTR, F open and service rifle matches will began signup/setup at 8 am, shooting begins at 9. Cost of the match is 15 dollars, first one is free to club members.
FTR and F open will be sighters 3 strings of 20 rounds for a total of 60 rounds plus sighters.
Service rifle will be 50 rounds with a combination of standing, kneeling and prone.
The matches are now NRA sanctioned.
Service rifle consists of all former military service rifles with open sights.
FTR must be 223 or 308 and must use a bipod with any sight/scope
F open is unlimited caliber and any rest may be used.
View the OFGC Club Calendar for specific dates and information.
For more information select CMP High Power on our contact form here