OFGC MAINTAINS WORLD #1 RANKING IN SOUTHERN NATIONALS WIN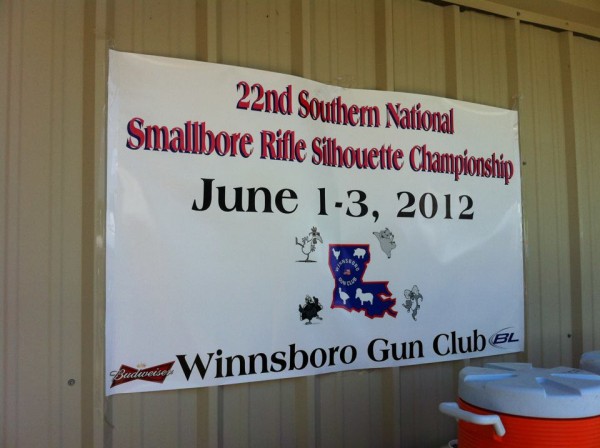 Winnsboro La-OFGC's Mallory Nichols maintained her #1 sub junior ranking by beating the best young smallbore silhouette shooters from the United States, Mexico, and Austrailia at the 22nd Southern Nationals Smallbore Silhouette Championship held at the Winnsboro Gun Club this past weekend.  Nichols had already bested Canada's best smallbore shooters in the Conard Cup held at the PeEll Sportsman's club in Washington earlier this year.  Traditionally, the best smallbore silhouette shooters in the world have come from either Mexico, Austrailia, or the United States, where the sports enjoys a large following and typically has the most competitive environment for smallbore rifle silhouette.
In spite of the heat and humidity and a nagging equipment problem that surfaced at inopportune times, Mallory was able to fire a 128/160 over the two day match, winning the sub-junior championship by a stunning 32 targets over her nearest competitor.  Mallory also placed high in the Open Master division which is open to shooters of all ages that have achieved Master Class distinction.
Mallory will continue to compete at our local OFGC club matches which are held the 2nd and 4th Saturday starting at 10:00 am at the 100 meter range at the Old Fort Gun Club.  Next stop on the National circuit will be the NRA National Championships which will be held at the NRA's Whittington Center in Raton New Mexico in August.