Great turn out for the first Old Fort Rimfire Practice match this year.  This was also our first test of electronic scoring and everything went really well and everyone seemed to like it.  Next Month's .22 Extreme match with be an Old Fort Rimfire Practice match as well so get ready and we'll see you then!
2014 OFRC Feb Practice Match All Combined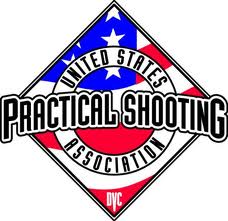 Sunday turned out to be perfect day on the Range.  At least the weather was perfect.  Some shooters had some "not so perfect" comments about the two new toys, the 'Winger' and the 'Irish Plate Rack.'
Lots of folks were getting over the cabin fever from the bad weather, and we scored 57 shooters.  Results are attached.  Yuth once again took top honors, and even forgot that Stage 1 was a Classifier.  Kurt took first place in Limited 10.  The Revo Guys reveled in the new rules which allow 8 round wheel guns, and Chris eased out the two Rogers in that Division.
Two big matches coming up that need to be put on your calendar.  The Old Fort Shoot Out is March 15 and 16.  Arkansas Section Handgun Championship is at CASA on May 31 and June 1.  Entry forms, with more information, are attached.  Get you entries in for both.
BVD,
Bruce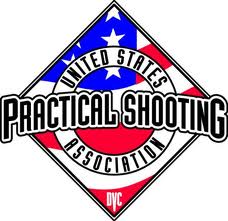 Once again, Yuth smoked all of us and took first place in the match last Sunday.  He even did pretty good on the Classifier, which is a little unusual for Yuth.  Maybe he didn't realize that Stage 1 was a Classifier.
Great turn out for Revo Shooters.  The top winners in Revo Division were, of course, the sissy's that shoot wheel guns all the time  —  Jess, Chris, Roger, Roger, then the rest of us that play with the wheel guns once a year fought for the next bottom places.  What the hell, it was fun.  I scored lots of good points with my old S&W.  Using speed loaders, I had to pick up several rounds off the ground, that fell out when I tried to pull the speed loader out of the cylinder too fast, then reload one round at a time from the ground.  I sorta forgot that Time was also a factor in scoring.
Thanks to everyone for the tear down help.  The local crew was off the range before 3:00 PM, thanks to all your help.
Good matches coming up soon, so stay tuned.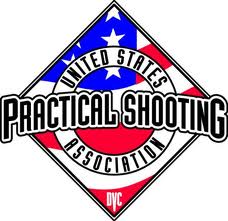 It is finally here  —  The Annual Old Fort Gun Club Six Round Neutral Revolver Friendly Match (also known as the OFGCSRNRFM) !
That's the Good News.  Now the Bad News.  Just to get you in the mood to drag out the revolver, you have to tolerate my traditional, and admittedly feeble, attempt at song parody.
You of course remember the song "Love Potion # 9,"  first recorded by The Clovers in 1959, then taken to Number 3 on the Chart in 1965 by The Searchers.  The original started out something like this:
I took my troubles down to Madame Ruth,
You know that gypsy with the gold cap tooth ….
Now that you have the tune in your head, here is the latest version:
I took my troubles to the Revo Man,
The guy who reloads using either hand.
He's got a gun that runs just very fine,
Load it to the max then, 6 good shots every time.
I said I wasn't makin' hits,
My Match Points have just hit the pits.
I said that my Glock just didn't have the feel,
He said, "Watcha' ya' need is,,, a handgun with a wheel."
He sat down and turned around and gave me a grin,
He said "A different semi will not help you my frien'."
He opened up a web site and said "These guns are slick."
I held my nose, I closed my eyes,,, I made a 'click.'
He said that moon clips are the way to go.
Speed loaders work, but they are way too slow.
He looked at my hands and said "Jerry's grips are fine."
So now I am shooting – Smith 'N Wesson 6-4-9.
(and you thought Water Boarding was torture!)
OK.  Here are the details on the match this Sunday, Jan. 19.
Six stages, with round count of 162.  Classifier is a new one, CM 13-01.  Everything is six round friendly.  You are not required to dig out the wheel gun, but anyone shooting a bottom feeder is prohibited from laughing at those of use with the pure gumption to make a fool our ourselves, me included.
If you claim you don't have a functioning revolver, at least join in the fun and shoot something different.  Leave the Open and Limited gun at home, and bring out the Single Stack.  Not quite as much fun to watch, but interesting nonetheless.  Whatever you want to shoot, but come join the match and watch the fun.
Sign in at 0930, Shooters Meeting around 1000.  Then watch me try to use speed loaders, and have more laughs than a good evening at Saturday Night Live.
Hope to see all this Sunday.
Bruce
'Pump Daddy' turned to 'Revo Man'

Sunday was a beautiful day to be at the Range — with all your guns.  A little cool early when we got there to finish set up, but as the day progressed the layers of clothes came off.  By the end of tear down, short sleeves were the order of the day.  Figure that for a day in mid-January.
Great match, with two 3 Gun Nation Classifiers.  Scores are attached.  Next Multi gun at OFGC is in February, then we go to even numbered months only.
As always, thanks to all the help with set up and tear down.

Yesterday's Multi Gun match at Old Fort Gun Club saw 23 shooters brave the cold for a great match.  Results are attached.
Mark your calendar for more trigger time in January at OFGC.
Deb Pankratz and her MG crew plan another Multi gun match on Sunday, January 12.
The following Sunday, January 19, the Practical Pistol team will put on the annual Revolver Friendly match.  All stages will be six round neutral.  This is that once-a-year occasion when folks are encouraged to dig out the wheel gun, oil it up, and show everyone just how easy it is to botch a reload.  Personally, I use speed loaders rather than moon clips.  I have become quite adept at pulling away the plastic holder just in time to jerk two rounds back out of the cylinder and let them drop to the ground.
Details on both matches will be out soon.
Happy New Year to all.
Bruce
2013 Old Fort Gun Club Member of the Year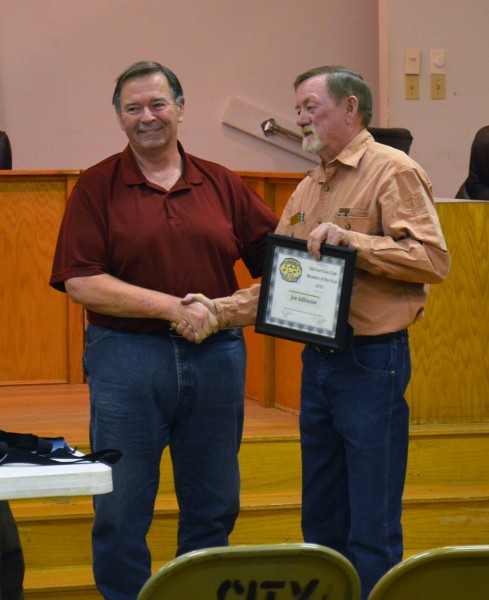 Congratulations to Mr. Joe!!  It's a great honor to have someone willing to give so much of themselves in their efforts to help and guide the Old Fort Gun Club.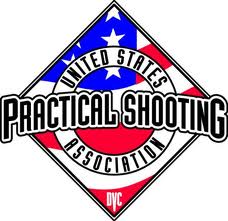 Shooters,
The Practical Pistol match, scheduled for this Sunday, Dec. 15 at Old Fort Gun Club, has been canceled.
Winter weather is to blame.  The Range is still covered in snow, and temperatures don't look like they will help with thawing by the weekend.  What does thaw will turn to mud, enhanced by the forecast for more rain on Friday.  Forecast for match start time is temps in the 20's.
Frankly, I consider handgun matches should be held, first of all, to have fun.  Fur lined goose down parkas, mukluk boots, and Arctic Explorer mittens are not conducive to a quick draw, efficient reloads, taping targets, set up and tear down, and generally having fun.  You might have guessed by now that I am not a duck hunter.
I won't even mention the condition of the road leading to the Range.  Not pretty!
All is not lost.  Assuming the weather cooperates, Deb Pankratz and her crew are planning a Multi Gun match on Sunday, December 29.  Stay tuned to this channel for more information, as it becomes available.
Start planning now for the OFGC Annual Revolver Match on January 19.  Everything will be 6 Round Friendly.  This is always an entertaining match, as lots of us dig out the wheel guns for once or twice a year exposé of our limitations.  Cowboy Bob, a dedicated SASS Cowboy Action shooter who dabbles with IPSC shooting, claims he could beat most of us using his single action Colt 45.
OK, so you deny having a revolver.  If nothing else, 6 round friendly stages are a great match to play with your Single Stack.  Whatever, do something different for a change.
Finally, Best Wishes to All for a Merry Christmas and a Happy New Year.
Bruce