Multi-Gun Match Sunday July 29th!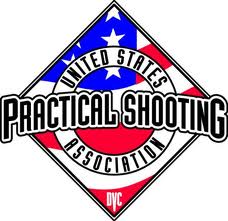 Get out the long guns and the hi cap 9mm's.  Multi gun is coming to Old Fort Gun Club River Range this Sunday.
Deb and her crew have designed 6 interesting and fun stages.  Only one stage with a single gun, the rest use either two or three.  Round count is Pistol, 62; Rifle, 52, Shotgun birdshot (please 7 1/2 or smaller) 50.  There are no slugs in this match.  Longest shot will be at 50 yards.
Scoring will be Time Plus, so Power Factor is not an issue.
NOTE THE EARLY START TIME! 

In order to help beat the heat, we will start an hour earlier than normal.  Sign in will start at 0830, with shooter's meeting at 0900.  Time Plus makes the stages go faster, and the round count is a little lower than sometimes.
Gather up your shooting buddies, and we'll see you on the Range Sunday morning.