July 2012 MultiGun Match Scores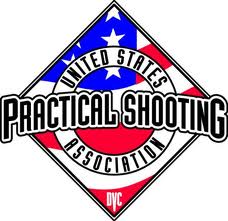 July 2012
What a delightful, balmy day at the River Range last Sunday for the Multi gun match.  By the time of the Shooters Meeting, the temps had reached a mere 85, so jackets and sweat shirts were left in the car by most shooters.  Tear down was done early in the afternoon, in comfortable 103 degree sunshine.  I even felt a slight breeze once or twice during the day.
Weather notwithstanding, we scored 45 shooters, and to the best of my knowledge we lost no one to the heat.  Lots of water and Gatorade helped.  Thanks to Deb and her crew for a great match.
Results are attached.  The minus penalty on Stage 6 represents the bonus for the two disappearing clays.  Some folks are shown as shooting the entire stage in under 2 seconds.  Glad no one was faster, as I don't think the scoring program will accept a minus time for a stage.
One shooter apparently misplaced a tool kit on the range on Sunday.  Black, zipper, CED logo.  If you found it, please "Reply" to this message and I will put you in contact.
Entries are coming in for the Arkansas Section Multi Gun at the end of September.  Form is attached.  Get your entry in soon, so you can squad with your choice of shooters.
Thanks to all.