February Multi-Gun Match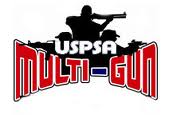 This Sunday, February 10.  The oil is just dry on the long guns, and you get them out again.
This time, we'll use real targets, not those weird things from the Zombie match.  Five interesting stages,  and not one of them uses a single weapon.  Round count is handgun, 59; rifle, 56; shotgun 34 – birdshot only, 7 1/2 or smaller, please.  No slugs.
Everything will be on the pistol bays, so longest rifle shot will be in the 35 to 40 yard range.
Sign in at 0930, shooters meeting at 1000.  Cost is still only $15 per shooter.
OFGC handgun match will be the following Sunday, Feb. 17.  More details when they become available.