December Practical Pistol Match Cancelled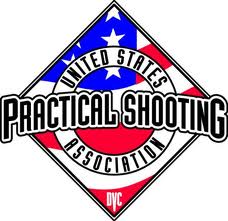 Shooters,
The Practical Pistol match, scheduled for this Sunday, Dec. 15 at Old Fort Gun Club, has been canceled.
Winter weather is to blame.  The Range is still covered in snow, and temperatures don't look like they will help with thawing by the weekend.  What does thaw will turn to mud, enhanced by the forecast for more rain on Friday.  Forecast for match start time is temps in the 20's.
Frankly, I consider handgun matches should be held, first of all, to have fun.  Fur lined goose down parkas, mukluk boots, and Arctic Explorer mittens are not conducive to a quick draw, efficient reloads, taping targets, set up and tear down, and generally having fun.  You might have guessed by now that I am not a duck hunter.
I won't even mention the condition of the road leading to the Range.  Not pretty!
All is not lost.  Assuming the weather cooperates, Deb Pankratz and her crew are planning a Multi Gun match on Sunday, December 29.  Stay tuned to this channel for more information, as it becomes available.
Start planning now for the OFGC Annual Revolver Match on January 19.  Everything will be 6 Round Friendly.  This is always an entertaining match, as lots of us dig out the wheel guns for once or twice a year exposé of our limitations.  Cowboy Bob, a dedicated SASS Cowboy Action shooter who dabbles with IPSC shooting, claims he could beat most of us using his single action Colt 45.
OK, so you deny having a revolver.  If nothing else, 6 round friendly stages are a great match to play with your Single Stack.  Whatever, do something different for a change.
Finally, Best Wishes to All for a Merry Christmas and a Happy New Year.
Bruce