Practical Pistol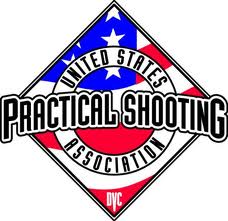 I have not seen the Road this bad with standing water for several years.  Folks with large vehicles braved the water, others with more sense and small vehicles turned back.  Good choice on both counts.
With standing water in a couple of bays, we only shot 4 stages.  Worked out OK, and folks got home in time for Father's Day programs.
Multi gun is June 30 at OFGC.  Details coming soon, but get your long guns ready.
Thanks to all.
Bruce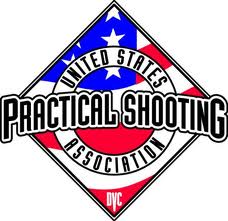 Troy McManus will be teaching a Range Officer certification course at Oklahoma City Gun Club on July 13 and 14.
I highly recommend the RO course for anyone interested in Practical Pistol Shooting.  Becoming certified as an RO gives you a much better understanding and appreciation for the sport.  Besides, it is a lot of fun.  Cost for the two day course is only $60.
USPSA needs a head count of the total number of people in this class by July 1.
Please contact Rob Elston at oklasection@gmail.com for more information and to sign up for the course.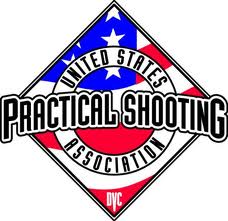 Yuth took top honors.  Kelly's gun went south, or he would be a real contender.  It happens to all of us, and Kelly is one of the most easy shooters to get along with when the gun stops working.  Great attitude, Kelly.
I can relate to the gun going south.  My SV wouldn't hit steel on the first three stages.  Checked the sights, with help from Dale Pankratz, and the rear sight moved back and forth.  Negotiated with the Match Director (ME) about changing guns, and he (me) allowed me to change to the STI, same caliber.  Helped a little.  Still shot a lot better on Sunday with the Production gun.
We had several new shooters, including John Bohman, who drug his ass out of bed at 0300 from East Texas to drive up here and shoot with us for the first time.  Finished pretty good, for a U Class Limited shooter.  John, thanks for the effort, we hope to see you back again.  Several other new shooters to our matches.  We'll count on seeing all your folks back again.
Arkansas Section Handgun is our next major match, first days of June, at CASA near Little Rock.  Entry form and info is at www.casarange.com.  Staff is still needed, so look at the options.  Going to be a great match.
By all reports I have seen, Gun Control is off the table in Congress.  Maybe that will ease the demand for ammo, and we all might be able to buy rounds at some reasonable price in the near future.  Keep the faith.
BVD,
Bruce
2013 OFSO Scores April 20-21 revised

Time is running on entries to the 18th Annual Old Fort Shoot Out at OFGC River Range.  Stages are looking great. Entries are coming in, so get your entry in the mail soon to reserve your slot.  Send squad requests with your entry.
Remember, this match is limited to ONLY the first 683 shooters.  Free parking is provided to the first 527 entries.
OK, a little hype, but what do you expect from me!
Great lunch is provided, great fun.
Bruce

Looking for an opportunity for Range Maintenance credit.  Practical Pistol will be setting up for their Sunday match on tomorrow, Saturday, starting in the morning at 0900.  Should be finished by noon.  Come out and help, earn RM credit, and get a feel for Practical Pistol
Great match on Sunday, with the Revo Man stars providing lots of entertainment.
Several new shooters, including Jay Mackey, Sr., from Tulsa, who finally came back to play guns with us.
Tough fight on all stages for first place.  Yuth and Jay, with their open guns, bounced back and forth between first and second place. Billy Smith, who shoots Production most of the time, gave them a real run for the money, shooting a new limited gun for the first time in a number of matches.
The Classifier was perhaps the telling point on the final standings.
Final match results showed Yuth on the top of the stack, with Jay getting close with second, and Billy Smith coming in third.
Someone tell me if Yuth and Jay are not the "Grand Masters" in Classifier Management.  Yuth took First Place Match Overall, yet came in Number 23, out of 44 shooters, in the Classifier.  Jay scored slightly above Youth on the Classifier, coming in at number 22 of 44 shooters, and was Second Place Overall in the match.
I got my old S&W wheel gun out of the back of the closet, brushed off the dust, and had a lot of fun.  Today it is back in the safe, waiting until next January for the next wheel gun match.
Regardless of anything else, it was a fun match last Sunday.  And fun is what this is all about.
Bruce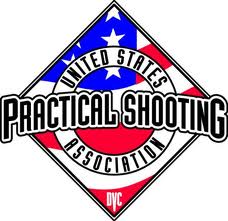 September 2012
To all the shooters who stayed home worried about rain — Sorry, you missed a great match.
Did the swingin' Star again, and shooters are getting better at tracking the swing.  I only had to reload once to get most of the five plates.  That's the good news.
The bad news, the Dude of Darkness ( not to mention names, but his initials are Ken Butler) is working on yet another evil prop.
Not a drop of rain all day, until after tear down was totally complete, then just a light sprinkle.  Weather was great, although a little humid.  Much better than 105 in the shade.
Thanks to all, especially the tear down help.
Bruce