Special Events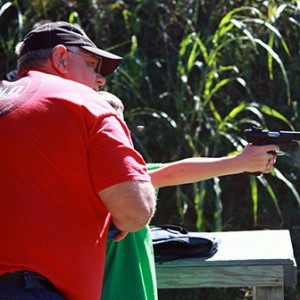 This gallery contains 453 photos.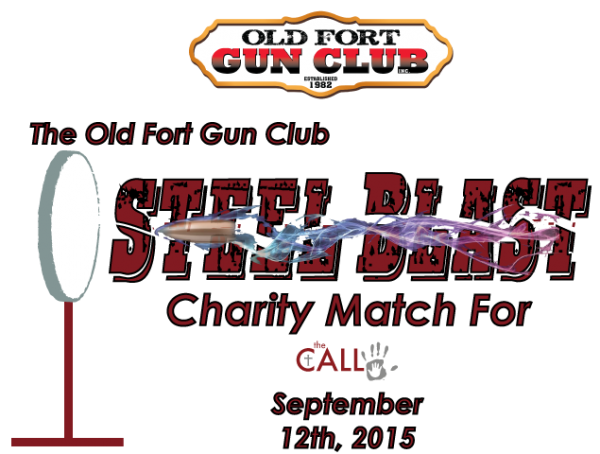 We will NOT have a Multi Gun match in the month of June. Our next match will be July 12, 2015. Stages and information on the Arkansas Section Multi Gun match are being finalized.  It will be held August 27-30. If you would like to shoot this match , please sign in at matchsignup.com.
Wanted to let everyone know that the road is now passable. The holes have been filled in and road graveled. Thanks to the county road crew.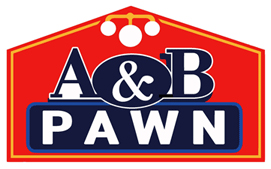 Ron Lewellen owner of A & B Pawn and Bullet Works is having a monthly drawing for Old Fort Gun Club members. Visit A & B Pawn and Bullet Works and sign up for the drawing. The May drawing is for the new Glock 43. There is a very interesting list of prizes to be given away each month. Bullet Works will have a drawing each month for  $25.00 off on purchase's there. Rules are posted at each store. Applications for membership are also available at each store. The drawing will be held on the last day of each month unless it ends on a Sunday. OFGC will verify membership. Ron and Tracy have been outstanding supporters of our club. Please support them as they support us.
EXTRA HELP NEEDED.
Do you have a chain saw? Can you use extra fire wood? There is a cotton wood tree that was blown down during our last storm that needs to be cleaned up before our big match that is in 2 weeks. The regular volunteers can not get to it taking care of other jobs on the range. Would you be willing to take care of this job? There are also a few dead trees over by Bay 6 by the bathroom that could come down also–but if the big cotton wood can be cleaned up-that sure would help us. Can even get range maintenance toward next year—-$10 an hour credit.
RIMFIRE CLINIC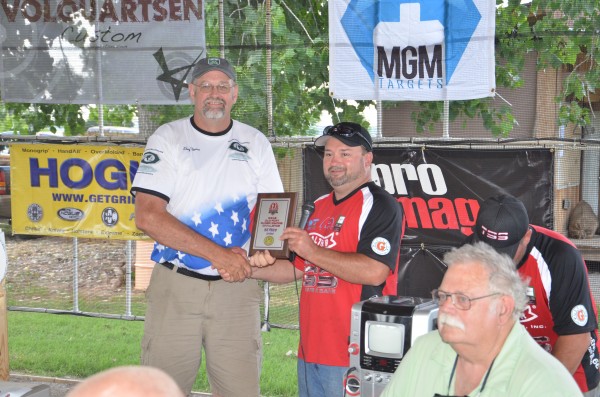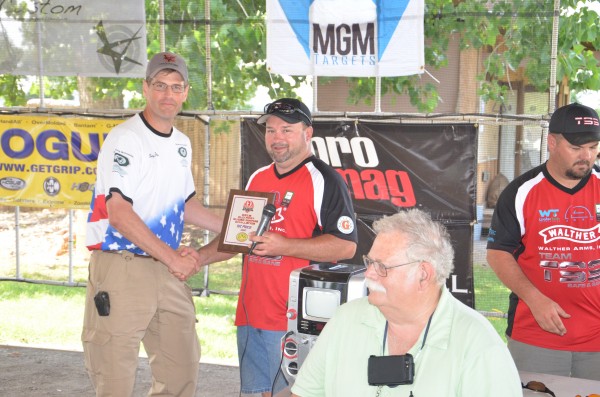 On Saturday April 26th, Barry Steffen and Dwight Stearns will be putting on a free clinic, centered on Rimfire competition, for new shooters, ladies and youth.  Dwight and Barry are top level competitors in this sport and this is a great opportunity to take advantage of their knowledge and abilities.
The clinic will require an additional 100 rounds of ammunition and registrants must be entered in the match to sign up for the clinic.  This clinic is for specifically for new shooters, ladies and youth.  If you are interested in signing up for the clinic contact Billy at ofgcrimfire@gmail.com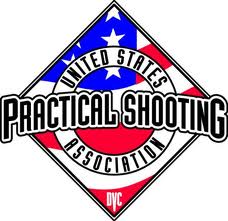 It is finally here  —  The Annual Old Fort Gun Club Six Round Neutral Revolver Friendly Match (also known as the OFGCSRNRFM) !
That's the Good News.  Now the Bad News.  Just to get you in the mood to drag out the revolver, you have to tolerate my traditional, and admittedly feeble, attempt at song parody.
You of course remember the song "Love Potion # 9,"  first recorded by The Clovers in 1959, then taken to Number 3 on the Chart in 1965 by The Searchers.  The original started out something like this:
I took my troubles down to Madame Ruth,
You know that gypsy with the gold cap tooth ….
Now that you have the tune in your head, here is the latest version:
I took my troubles to the Revo Man,
The guy who reloads using either hand.
He's got a gun that runs just very fine,
Load it to the max then, 6 good shots every time.
I said I wasn't makin' hits,
My Match Points have just hit the pits.
I said that my Glock just didn't have the feel,
He said, "Watcha' ya' need is,,, a handgun with a wheel."
He sat down and turned around and gave me a grin,
He said "A different semi will not help you my frien'."
He opened up a web site and said "These guns are slick."
I held my nose, I closed my eyes,,, I made a 'click.'
He said that moon clips are the way to go.
Speed loaders work, but they are way too slow.
He looked at my hands and said "Jerry's grips are fine."
So now I am shooting – Smith 'N Wesson 6-4-9.
(and you thought Water Boarding was torture!)
OK.  Here are the details on the match this Sunday, Jan. 19.
Six stages, with round count of 162.  Classifier is a new one, CM 13-01.  Everything is six round friendly.  You are not required to dig out the wheel gun, but anyone shooting a bottom feeder is prohibited from laughing at those of use with the pure gumption to make a fool our ourselves, me included.
If you claim you don't have a functioning revolver, at least join in the fun and shoot something different.  Leave the Open and Limited gun at home, and bring out the Single Stack.  Not quite as much fun to watch, but interesting nonetheless.  Whatever you want to shoot, but come join the match and watch the fun.
Sign in at 0930, Shooters Meeting around 1000.  Then watch me try to use speed loaders, and have more laughs than a good evening at Saturday Night Live.
Hope to see all this Sunday.
Bruce
'Pump Daddy' turned to 'Revo Man'

SASS & USPSA Shooters Collecting Canned Goods for Next Step Day Room
Wanda Holden is coordinating the efforts of those interested in helping to collect canned goods for the Next Step Day Room in the hopes of passing along the blessings so many of us enjoy.  Please contact her at Five-Zero-One – Two-Five-Eight-5878 or riproad@yahoo.com to find out how you can help too.
2013 Arkansas Section Multi-Gun Championship Pictures