MultiGun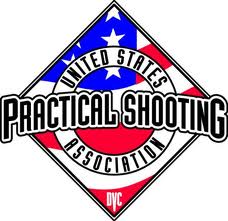 Get out the long guns and the hi cap 9mm's.  Multi gun is coming to Old Fort Gun Club River Range this Sunday.
Deb and her crew have designed 6 interesting and fun stages.  Only one stage with a single gun, the rest use either two or three.  Round count is Pistol, 62; Rifle, 52, Shotgun birdshot (please 7 1/2 or smaller) 50.  There are no slugs in this match.  Longest shot will be at 50 yards.
Scoring will be Time Plus, so Power Factor is not an issue.
NOTE THE EARLY START TIME! 

In order to help beat the heat, we will start an hour earlier than normal.  Sign in will start at 0830, with shooter's meeting at 0900.  Time Plus makes the stages go faster, and the round count is a little lower than sometimes.
Gather up your shooting buddies, and we'll see you on the Range Sunday morning.
What a great day at OFGC last Sunday.  Multi gun matches are fun, but few.  Deb and her Assistants did a great job.  You might see some of the stages, modified a little, at the Section Multi gun championship in September.
Our first effort at Time Plus scoring for Multi gun seemed to work.  Made the match go faster.
Results are a little different format than usual.  EZWinScore won't support the "Copy" command for Time Plus scoring that we have used in the past.  Gayla talked to the folks at USPSA headquarters, and they said they will work on that issue, some day.  They know of the problem, but don't seem to be in any hurry to fix it.  Multi gun seems to be the step child of USPSA, it took them years to modify the program to score Multi gun without the San Angelo method of manually entering penalties for major/minor power factor.  We also can't upload the scores to the USPSA web site.
In any event, thanks to everyone who made the match, and thanks for the help with tear down.
Couple of "Lost and Found" items.  The Winchester shotgun left on Bay 4 was going to be a great bonus for me, like a Lost Brass match.  Unfortunately, Mitch claimed it, and was able to provide enough information to identify the gun, so I guess I will have to return it to the rightful owner.
I've also got a bracket that attaches the extended tube to the barrel of a shotgun.  If you lost one, let me know, with mailing address, and I'll return it.