MultiGun
June 30 2013 Multi gun match results
Mr. Rogers used to start his kid's program by singing "It's a beautiful day in this neighborhood …"
[Rumor has it that Mr. Rogers always wore a sweater on his show, because he was a former Special Forces soldier in 'Nam, and had Special Forces tattoos on his arms, which he didn't want to display to children.  I can't confirm that, but it is a good story.]
In any event, it was a beautiful day at the OFGC Range Neighborhood last Sunday for the Multi gun match.  Temps in the low to mid 80's, nice breeze.
Match results are attached.  Doug eased out Billy Smith for first place.
Congrats to Doug, but here's … "The Rest of the Story…"
Saturday at set up, Billy told me he was bringing a Remington 870, and was going to shoot the slide action shotgun to snatch from me the title of "Pump Daddy."  His sorta exact words were, "You been Pump Daddy, you gonna be Pump GrandDaddy, I'll be Pump Daddy from now on."
I had nothing to do with the following (pins stuck in the 'Pump Daddy" doll don't count)   Billy's Remington 870 went South on him (I think there was a pin stuck in the slide).  He borrowed another shotgun to finish the match, and didn't realize it had a 10 round tube.  Loaded it full, without counting.  Fired 10 rounds without a reload, which got him kicked into Open Class.  Not his fault, but rules are rules.  I'm not sure that made a lot of difference, but I'll teach him not to challenge the "Pump Daddy" title!!
Whatever, I just had to give Billy a hard time.  Great match on last Sunday.
Next Multi gun match is Sunday, July 14.  Handgun follows on Sunday, July 21, with a double Classifier match.  Details on both matches will follow soon.
Enjoy your 4th of July.  God Bless America!
Bruce

Taking advantage of our dry weather we will have 5 stages this coming Sunday, June 30,2013 for our MG match. Round count will be: Handgun – 42, Rifle – 34(no armor piercing rounds) and Shotgun – 43 (nothing less then 7 1/2).
Longest shot for Rifle will be 100 yards.
We will have two of the 3-Gun Nation classifiers for this match. Sign in will start at 9:00 and shooting will start at 9:30. Cost is $15.00. For those that belong to 3 Gun Nation, if you want both classifiers on your record the cost will be $18.00(additional $3.00 for second classifier)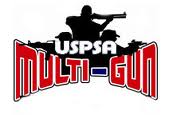 Third time is a charm—weather looks great for this weekend at Old Fort Gun Club for the Multi-gun match.  April 14, 2013 is the next match. Sign up is at 9:30 and shoot begins at 10:00.
We have added a stage, so we are shooting six stages this time. Round count will be: Handgun- 49, Rifle-56 and Shotgun-52. No slugs this match.
We have joined with 3 Gun Nation and will have classifiers each match . Check out http://memberships.3gunnation.com for all the details. You must join to have your clalssifiers count, just like they do at USPSA or IDPA. The cost is $25 a year. You will be eligible for several items during the year. You sign up on thier website and sign up for Club Events.
This is the information from their website:
Our club will receive a Remington VersaMax, HiperFire trigger and Barnes lowe !  Best of all, to ensure every shooter—of every skill level—has something to play for, these club prizes will all be given away randomly. That's right, show up and play at your local club match, and it doesn't matter if you're winning or finishing dead last, you have a chance to take home a great 3GN Club prize. And this prize system will also reward participation, as the more club matches you shoot, the more chances you get to win your club prize!
Come join us and get out to enjoy the sunshine!
Debby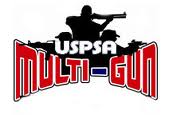 This Sunday, February 10.  The oil is just dry on the long guns, and you get them out again.
This time, we'll use real targets, not those weird things from the Zombie match.  Five interesting stages,  and not one of them uses a single weapon.  Round count is handgun, 59; rifle, 56; shotgun 34 – birdshot only, 7 1/2 or smaller, please.  No slugs.
Everything will be on the pistol bays, so longest rifle shot will be in the 35 to 40 yard range.
Sign in at 0930, shooters meeting at 1000.  Cost is still only $15 per shooter.
OFGC handgun match will be the following Sunday, Feb. 17.  More details when they become available.


REMINDER TO ALL OFGC MEMBERS
The River Range will be closed from Tuesday afternoon, September 25, through Sunday afternoon, September 30.
OFGC is hosting the Arkansas Section Multi Gun Championship match this next weekend.  Set up of stages will start on Tuesday, shooting will start on Thursday.
If your want to work off some range maintenance, come out to the River Range on Tuesday or Wednesday and help with set up.
Staff will shoot Thursday and Friday, other competitors will shoot Saturday and Sunday.  You are welcome to come out on Saturday or on Sunday morning, to watch some of the best shooters in the country shoot at OFGC.
We appreciate your cooperation on the River Range being closed for these few days.  The Alma Range is open to all shooters during this time.

Here's an opportunity to work of range maintanence.
The Arkansas Section Multi gun Championship will be held at our range September 27-30.
We will start construction of the stages on Tuesday, September 25 at 9:00. Extra help is needed on the construction of stages,or help mow and/or help clean up the range for this match.
The range will be closed beginning Wednesday night due to having stages on all areas of the range. Shooting the match should start Thursday afternoon and last through mid afternoon on Sunday.
We have over 100 shooters from over 10 states coming in for this competition. Everyone is welcome to come watch during the match.
Please make sure to bring eye and ear protection.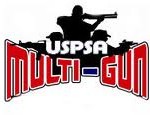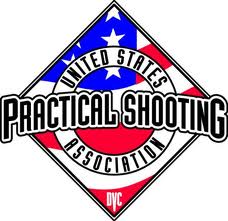 July 2012
What a delightful, balmy day at the River Range last Sunday for the Multi gun match.  By the time of the Shooters Meeting, the temps had reached a mere 85, so jackets and sweat shirts were left in the car by most shooters.  Tear down was done early in the afternoon, in comfortable 103 degree sunshine.  I even felt a slight breeze once or twice during the day.
Weather notwithstanding, we scored 45 shooters, and to the best of my knowledge we lost no one to the heat.  Lots of water and Gatorade helped.  Thanks to Deb and her crew for a great match.
Results are attached.  The minus penalty on Stage 6 represents the bonus for the two disappearing clays.  Some folks are shown as shooting the entire stage in under 2 seconds.  Glad no one was faster, as I don't think the scoring program will accept a minus time for a stage.
One shooter apparently misplaced a tool kit on the range on Sunday.  Black, zipper, CED logo.  If you found it, please "Reply" to this message and I will put you in contact.
Entries are coming in for the Arkansas Section Multi Gun at the end of September.  Form is attached.  Get your entry in soon, so you can squad with your choice of shooters.
Thanks to all.