MultiGun
The round count will be Handgun: 60  Rifle  54 and Shotgun 58.
Aug 20 match in pdf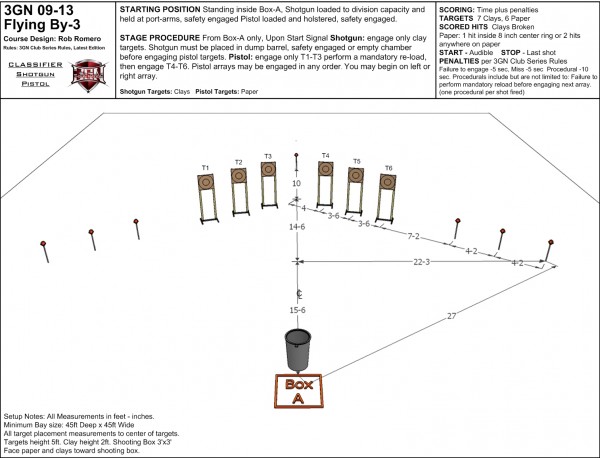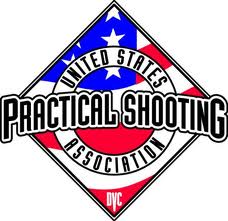 Well, its that time again.  Time to dust off your rifle and pistol and dry out your shotgun if you made our shotgun only match earlier in the month.  Join us for our monthly 3 gun match at the river range.  This month we have 6 exciting stages put together for you which will incorporate the 300 yard bay, 3 Gun Nation classifier 04-13 and a mystery stage for the 100 yard bay which I am told will incorporate a few slugs and some buckshot along with your rifle and pistol.  Sign in will be at 9:00 a.m. with shooters meeting at 9:30 a.m..  The cost to shoot will be $15 as always.  We will be using practiscore so if you can email me your name, class and 3 gun nation number at boulderchild@cox.net I will get you entered in the ipad early which will speed things up Sunday morning.
A few other matches coming up to note.  First, we will be shooting a 3-Gun Nation classifier match on July 13.  It will be 6 classifiers and should move pretty quick.  $15 will get you in the match and one classifier submitted.  Each additional classifier you would like to have submitted will cost $3.  Also don't forget registration is open for the Arkansas Children's hospital charity fundraiser 3 gun match on November 30.  We are beginning to get some great sponsors and all proceeds will go to the kiddo's.
Thanks,
Micah
Changes in our Multi Gun matches in June.
June 8, 2014 we will have an all Shotgun match. One 3 Gun Nation classifier, with 5/6 all shotgun stages. Round count will be 94 birdshot with 10 slugs.  We will sign in at 9:00 and start shooting at 9:30. Cost $15.00.
On June 29, 2014 we will have our regular Multi Gun match. We will be able to use our 100/300 yard bays on this day. Stages are being finalized and round count will be out soon.
Looking forward to seeing everyone in June.
Debby Pankratz, MG Director

Sunday was a beautiful day to be at the Range — with all your guns.  A little cool early when we got there to finish set up, but as the day progressed the layers of clothes came off.  By the end of tear down, short sleeves were the order of the day.  Figure that for a day in mid-January.
Great match, with two 3 Gun Nation Classifiers.  Scores are attached.  Next Multi gun at OFGC is in February, then we go to even numbered months only.
As always, thanks to all the help with set up and tear down.

Yesterday's Multi Gun match at Old Fort Gun Club saw 23 shooters brave the cold for a great match.  Results are attached.
Mark your calendar for more trigger time in January at OFGC.
Deb Pankratz and her MG crew plan another Multi gun match on Sunday, January 12.
The following Sunday, January 19, the Practical Pistol team will put on the annual Revolver Friendly match.  All stages will be six round neutral.  This is that once-a-year occasion when folks are encouraged to dig out the wheel gun, oil it up, and show everyone just how easy it is to botch a reload.  Personally, I use speed loaders rather than moon clips.  I have become quite adept at pulling away the plastic holder just in time to jerk two rounds back out of the cylinder and let them drop to the ground.
Details on both matches will be out soon.
Happy New Year to all.
Bruce