Match Scores

Sunday was a beautiful day to be at the Range — with all your guns.  A little cool early when we got there to finish set up, but as the day progressed the layers of clothes came off.  By the end of tear down, short sleeves were the order of the day.  Figure that for a day in mid-January.
Great match, with two 3 Gun Nation Classifiers.  Scores are attached.  Next Multi gun at OFGC is in February, then we go to even numbered months only.
As always, thanks to all the help with set up and tear down.

Yesterday's Multi Gun match at Old Fort Gun Club saw 23 shooters brave the cold for a great match.  Results are attached.
Mark your calendar for more trigger time in January at OFGC.
Deb Pankratz and her MG crew plan another Multi gun match on Sunday, January 12.
The following Sunday, January 19, the Practical Pistol team will put on the annual Revolver Friendly match.  All stages will be six round neutral.  This is that once-a-year occasion when folks are encouraged to dig out the wheel gun, oil it up, and show everyone just how easy it is to botch a reload.  Personally, I use speed loaders rather than moon clips.  I have become quite adept at pulling away the plastic holder just in time to jerk two rounds back out of the cylinder and let them drop to the ground.
Details on both matches will be out soon.
Happy New Year to all.
Bruce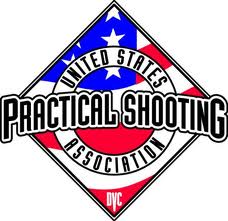 Except for a little wind, the weather last Sunday at OFGC was wonderful for a match in mid-November.  Short sleeves were the uniform of the day.
Kelly eased out Yuth to take top honors for the entire match.  Looks like both had a little misplaced Classifier Management attempts.  They were neck-and-neck on all stages, except the Airplane.  Bad news, guys, Stage 5 was NOT the Classifier.  That was Stage 4!
Maybe we need a new 'Official' Start Command — "Are You Ready – This stage IS/IS NOT a Classifier — Stand By—"
In any event, it seemed to be a great match.
Much thanks goes to everyone who helped with teardown.  Three stage props had been up for several matches, and with all the help we were able to get them down and removed in record time.  The local hard core crew was off the range by mid afternoon, which means a lot.  Thanks for the help.
December 15 will be our next monthly match, and we have a couple of new, somewhat evil, targets coming.  In January, we will be shooting our annual Revo Friendly match.  Dust off and oil up the wheel gun, everything will be 6 round friendly in January.
Once again, thanks for all the help from everyone.  And Best Wishes for the upcoming Holiday Season.
BVD's
Bruce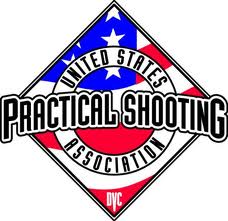 November 2013
A fun Multi gun match yesterday at Old Fort Gun Club.  Weather was great.  Although some stages were a replay of the Section match, everyone seemed to enjoy the re-shoot, or several for the first time.
Thanks to all who came out, and especially thanks for the tear down help.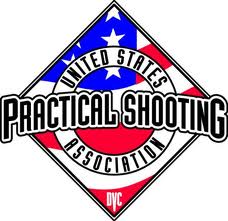 Match results from OFGC yesterday are attached.
Thanks to Deb Pankratz for scoring the match.  She and Dale spent all last week at Production Nationals in Tulsa, set up and CRO, still made the results happen quickly.  Thanks, Deb.
Yuth seems determined to avoid GM Class.  I've not seen may Master Class shooters score Number 23 on the Classifier, but score High Over All in a match.  Yuth has a real talent for Classifier Management!  But, what the hell, we like him anyway  🙂  'He can be my wing man anytime.'
OK, for those who keep score, I used a little Classifier Management on Stage One.  I thought I had plenty of rounds for only six poppers.  Missed a couple, and ran out of bullets.  Wasn't worth the reload for one small piece of steel.  But, I had fun at the match, and hope all of you feel the same way.  Safety First, then have fun, then score.
Enjoy it all you can.  A great sport.  I'm only 361 days from Super Senior!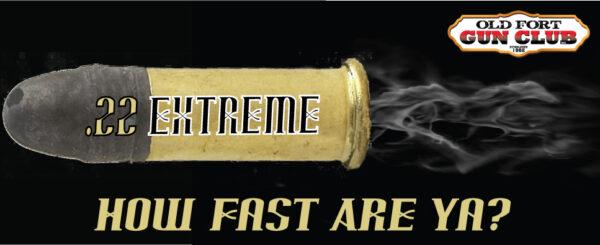 August 2013
It was a hot and sweaty one for the August .22 Extreme Match, but I guess that is to be expected.  This was James's first .22 Extreme match to direct and he did a wonderful job!  Had a few first time .22 Extreme competitors, but once again Billy Smith showed that fundamentals transfer across multiple disciplines (not to self: trade out half of Billy's competition ammo with snap caps).  Everyone seemed to have a GREAT time and we're looking forward the September match and we're working on something really wild for the December match so be prepared!!!!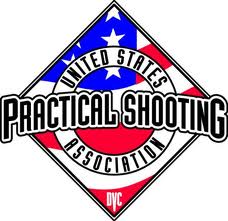 August 2013
Match results are below.  Deb Pankratz is doing scoring now, and she is real efficient.
Billy Smith swept top honors, shooting his Glock 9mm in Limited Minor.  I thought about loading the CZ mags to top capacity, and shooting Limited Minor, like Billy.  Then I realized that Billy shoots mostly Alpha, same score as Major.  I shoot a lot of Charlie and Delta, so maybe I'll stay where I am.
In any event, the match was fun, weather was great, and as always we appreciate the first time, and long time away, shooters.  All you all, come back and shoot again.
Thanks to all.
Bruce