Jamie
The round count will be Handgun: 60  Rifle  54 and Shotgun 58.
Aug 20 match in pdf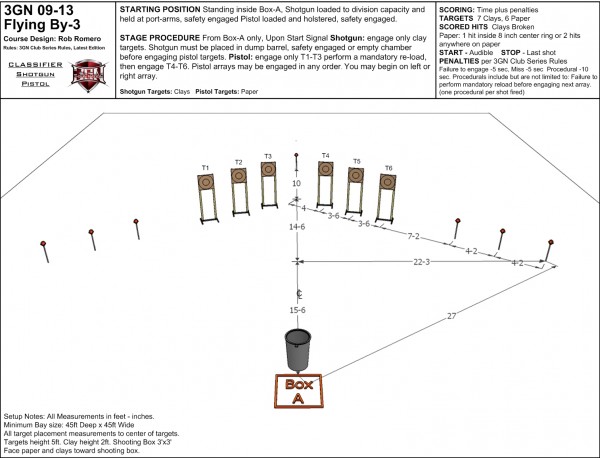 Hi All, There will not be a smallbore rifle Silhouette match this Saturday July 12, 2014 as There is nobody here to run the match with John going to Nationals in Raton, Raymond going to retrieve Kristen from his sisters, and I will be out of town as well. Don't forget the Sunday Afternoon 60 round Silhouette match on July 13, 2014 @ noon for practice 1 p.m. shoot for score.
See ya then, Steve Tapp
July 5th, 2014
Ken and Loren put on another OUTSTANDING Steel Challenge match.  We even had some of our great friends from Missouri come down and join us for the weekend!  As the scores show, we continue to see the popularity of rimfire's in this kind of match and those that utilize it as their local match for the NSSF Rimfire Challenge matches.  The Old Fort Gun Club Steel Challenge crew continue to come up with new and interesting stages that everyone enjoys.
One of our own (Mallory Nichols) is receiving quite a bit of attention. We have shot two majors this year. Mallory has completely dominated the junior ranks and has two top 3 finishes in the open division shooting against the very best shooters on the US, Canada, and Mexico. The club's foresight to allow silhouette matches and the support of the board has provided a nurturing environment.
Check out the article on Mallory here: http://www.shootingwire.com/story/321782#sthash.YyLPCsQ5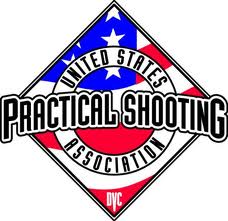 Well, its that time again.  Time to dust off your rifle and pistol and dry out your shotgun if you made our shotgun only match earlier in the month.  Join us for our monthly 3 gun match at the river range.  This month we have 6 exciting stages put together for you which will incorporate the 300 yard bay, 3 Gun Nation classifier 04-13 and a mystery stage for the 100 yard bay which I am told will incorporate a few slugs and some buckshot along with your rifle and pistol.  Sign in will be at 9:00 a.m. with shooters meeting at 9:30 a.m..  The cost to shoot will be $15 as always.  We will be using practiscore so if you can email me your name, class and 3 gun nation number at boulderchild@cox.net I will get you entered in the ipad early which will speed things up Sunday morning.
A few other matches coming up to note.  First, we will be shooting a 3-Gun Nation classifier match on July 13.  It will be 6 classifiers and should move pretty quick.  $15 will get you in the match and one classifier submitted.  Each additional classifier you would like to have submitted will cost $3.  Also don't forget registration is open for the Arkansas Children's hospital charity fundraiser 3 gun match on November 30.  We are beginning to get some great sponsors and all proceeds will go to the kiddo's.
Thanks,
Micah
Something new has been added at OFGC !
Old Fort Gun Club is pleased to announce that we are adding Trap Shooting to the schedule. For now, we are going to shoot on the third Thursday of the month. Set up will be at 4 pm and shooting at 5 pm. and continue until dark. We understand that there will be some who can not be there at 5 pm.  The way Trap shooting works, we will be able to easily accommodate late arrivals. We will be shooting on the 300 YARD RANGE. The cost will be $6.00 per round. A round is 25 shots.
The FIRST SHOOT WILL BE THURSDAY JUNE 19, 2014
The 300 yard range will be closed to rifle shooting from 4 pm until dark.
Come out Thursday evening and join the fun.
Like all OFGC scheduled matches,  members shoot their first round for free.  If you want to shoot a second round, the regular charge will apply
Changes in our Multi Gun matches in June.
June 8, 2014 we will have an all Shotgun match. One 3 Gun Nation classifier, with 5/6 all shotgun stages. Round count will be 94 birdshot with 10 slugs.  We will sign in at 9:00 and start shooting at 9:30. Cost $15.00.
On June 29, 2014 we will have our regular Multi Gun match. We will be able to use our 100/300 yard bays on this day. Stages are being finalized and round count will be out soon.
Looking forward to seeing everyone in June.
Debby Pankratz, MG Director