April MultiGun Match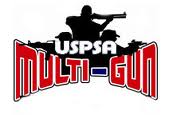 Third time is a charm—weather looks great for this weekend at Old Fort Gun Club for the Multi-gun match.  April 14, 2013 is the next match. Sign up is at 9:30 and shoot begins at 10:00.
We have added a stage, so we are shooting six stages this time. Round count will be: Handgun- 49, Rifle-56 and Shotgun-52. No slugs this match.
We have joined with 3 Gun Nation and will have classifiers each match . Check out http://memberships.3gunnation.com for all the details. You must join to have your clalssifiers count, just like they do at USPSA or IDPA. The cost is $25 a year. You will be eligible for several items during the year. You sign up on thier website and sign up for Club Events.
This is the information from their website:
Our club will receive a Remington VersaMax, HiperFire trigger and Barnes lowe !  Best of all, to ensure every shooter—of every skill level—has something to play for, these club prizes will all be given away randomly. That's right, show up and play at your local club match, and it doesn't matter if you're winning or finishing dead last, you have a chance to take home a great 3GN Club prize. And this prize system will also reward participation, as the more club matches you shoot, the more chances you get to win your club prize!
Come join us and get out to enjoy the sunshine!
Debby