2013 Old Fort Shoot Out Scores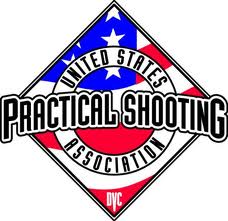 Yuth took top honors.  Kelly's gun went south, or he would be a real contender.  It happens to all of us, and Kelly is one of the most easy shooters to get along with when the gun stops working.  Great attitude, Kelly.
I can relate to the gun going south.  My SV wouldn't hit steel on the first three stages.  Checked the sights, with help from Dale Pankratz, and the rear sight moved back and forth.  Negotiated with the Match Director (ME) about changing guns, and he (me) allowed me to change to the STI, same caliber.  Helped a little.  Still shot a lot better on Sunday with the Production gun.
We had several new shooters, including John Bohman, who drug his ass out of bed at 0300 from East Texas to drive up here and shoot with us for the first time.  Finished pretty good, for a U Class Limited shooter.  John, thanks for the effort, we hope to see you back again.  Several other new shooters to our matches.  We'll count on seeing all your folks back again.
Arkansas Section Handgun is our next major match, first days of June, at CASA near Little Rock.  Entry form and info is at www.casarange.com.  Staff is still needed, so look at the options.  Going to be a great match.
By all reports I have seen, Gun Control is off the table in Congress.  Maybe that will ease the demand for ammo, and we all might be able to buy rounds at some reasonable price in the near future.  Keep the faith.
BVD,
Bruce
2013 OFSO Scores April 20-21 revised